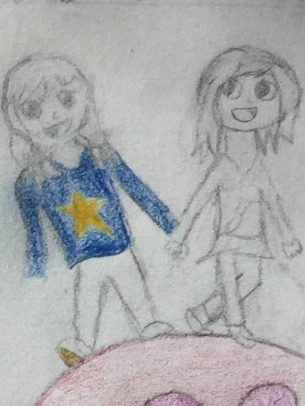 MAMMA, Here for YOU
Looking at you, I knew.
Did Something happened?
Did someone harmed you? 
Did they let you go, at end of your first day?
What …. happened ….. I thought?
Who broke my bubbie's hopes?
With tears held back, 
You said: 
"Mamma, the Boss's Boss came & said 
I am too young for the job".
What can I say?
My heart ached for you.
Before I step forward & give you a hug, 
You took charge,
Extended your hand, grabbed me for a hug
and said with a radiant smile
(reminding me of the sun peaking out from clouds
after torrential monsoon rain)
"Mamma, they did pay me.
Here.  This is for YOU.
The $$ I made, my first pay.
Use them Only for You, I love you".
I am sharing this post for Slice of Life challenge hosted by  Two Writing Teachers .   On Tuesdays, we write about small moments in life that brings us greater joys, at times  sorrow and a meaning.  You are invited to join too.