Exploding KittenS?  Not today
EXploding KitteNS?   GO do your Homework.
EXPloding KittENS? Don't you have a test Monday?
EXPLOding KitTENS? Is the room cleaning done?
EXPLODIng kiTTENS?  And who is getting late for the bed?
EXPLODINg KITTENS?  Let us wait for Sunday.
EXPLODING KITTENS?  EXPLODING KITTENS?
Yes, Go & get the game.  !!YE!!  Let us Play 🙂 
---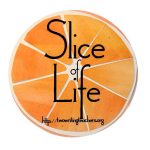 Join me at https://twowritingteachers.org  to share a slice of your life  or read about what others are sharing every Tuesday and whole month of March.
#SOL18
---
If you wish to share your blog with readers of this blogpost, please leave your url in the comments.