As parents, we wish our kids' to do better than us.  We want them to excel in life.   In our quest of a legacy, to have a secure future for our progeny, have we stopped and ask them what they want?
Drop whatever you are doing.  Be still and listen to this unspoken plea.  Yes, it is written by me but it comes from many kids.
Feel free to share this but make sure to give the credit & link to this post.  Thank you.
---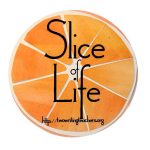 I am writing this post for Slice of Life Challenge hosted by Two Writing Teachers.  We write & post each Tuesday and whole month of March. Come join us.
Thank you Kevin, for introducing me to plethora of experiences, including Two writing Teachers and connected learning MOOCs.
#SOL18  #CLMOOC