I am writing this post  for Navigate unit of Georgia Professional Online teaching course.  Here, we will compare commercial versus open source software with respect to synchronous learning in a virtual classroom.
In a previous post, we observed that in a virtual classroom,  Synchronous Learning takes place when both educator and students interact together at the same time using tools such as:
Video Conference/Skype / WhatsApp Group video Chat

Live Screenshot /Live whiteboard

Live Classroom/

Instant message / Chat

Facebook Live
These software may be commercial or open source.  Even Though, usually the school district decides which kind of software is allowed in a classroom, an educator should be familiar with them.  
Often, the combination of open and commercial softwares are used to provide maximum benefits to students.   
What ar

e the issues when choosing between Open Source vs. Commercial Software?
Cost, control over the software, ease of use, security, training required to operate as well as maintain the software and support are some of the issues when choosing between open source versus commercial software.  Below we are comparing some of these attributes.
When would an open source application take precedence over a commercial product?
The Open Source  Software will take precedence over the commercial software when both have same ease of use and requires similar expertize to use and maintain them but the commercial will cost more while open software will save $$ to the educational institution.  Let us concentrate on Video Conference as Synchronous application using the comparison table from GA Professional Learning.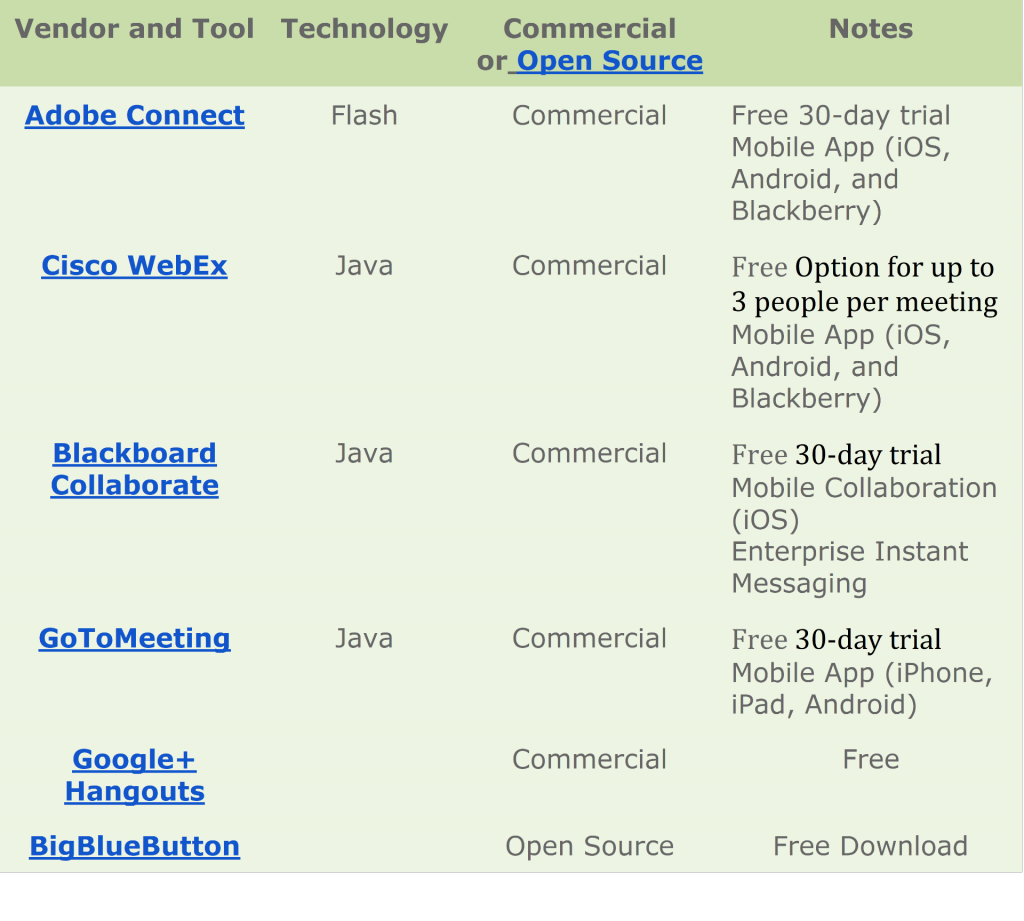 Looking at the information above, at this time BigBlueButton, an open source software for a video conference seems like a good choice over multiple commercial softwares available for the same purpose.