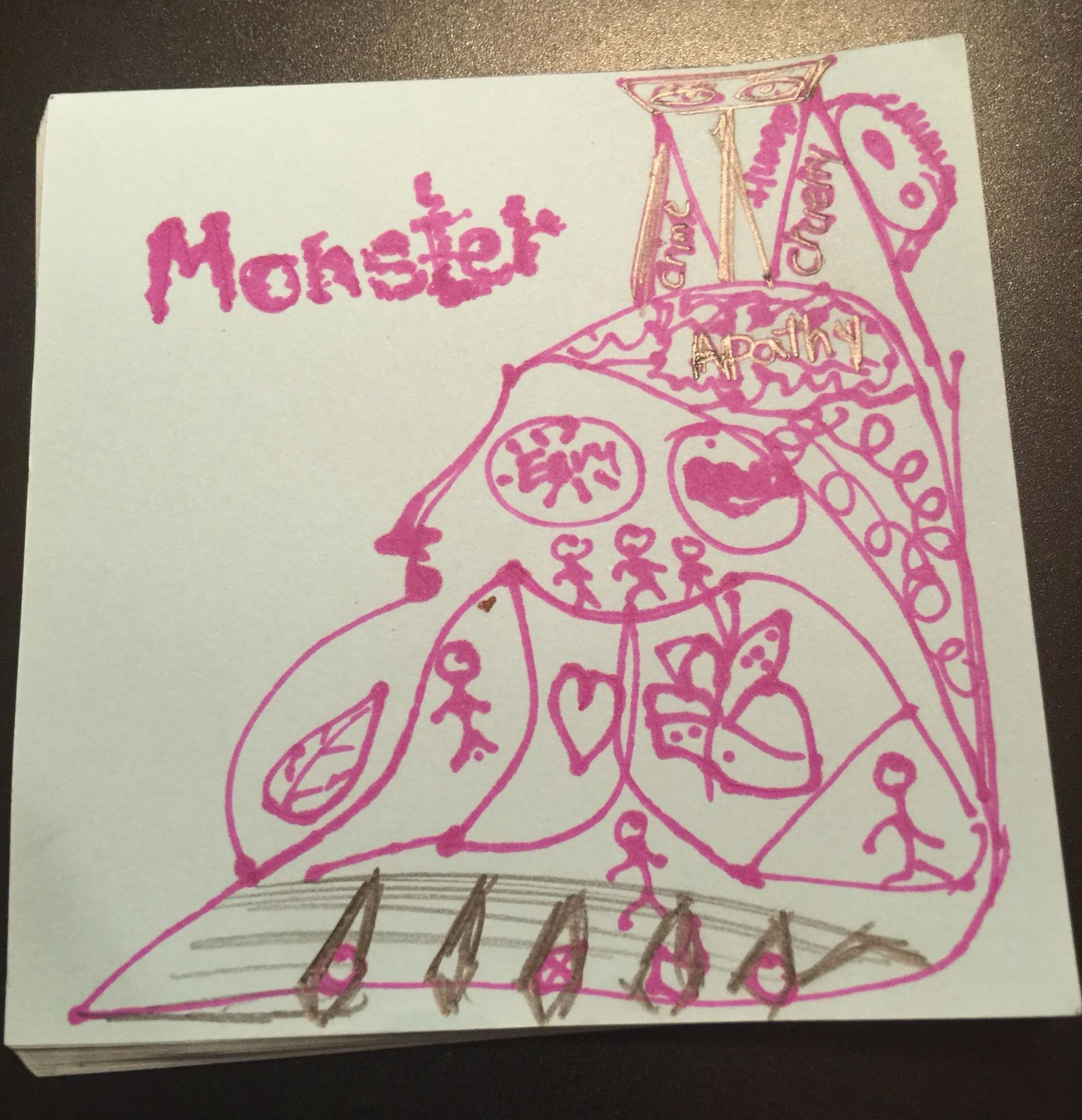 What is a monster?
Hunger?
Fear?
Apathy?
Cruelty?
Addiction?
A thought worming in a mind?
Who is a Monster?
One who robs  kids of creativity, kindness and empathy? 
 and the Adults of responsibility & caring?
 Or is a Monster something beautiful but alien to us? 
Something we fail to understand & decide to annihilate?
What is a monster?
Is it lurking under the shadows or hiding beneath our fears?
Is it hiding from us and thinks we are the monster for him?
Monster, a word, a boogie, 
Walk a step or two and say Hello
Does the monster thinks you are a monster?
Will it hide when you proceed?
Who knows what is a monster?  
To a gazelle ran over by a lion? 
To an oyster shattered by a sea gull? 
To a cow getting slaughter for your feed?
Monster.
               – Purviben K. Trivedi-Ziemba
---
I was participating in #Jandoodle where I flexed my artistic muscles and doodled the monster.  Today, I decided to reuse the image and add to it for Slice of Life March Challenge hosted by Two Writing Teachers.   You are invited to join the encouraging community of teacher writers.   For reading more stories like this, use hashtag #SOL18.  If you enjoy doodling, join the #CLMOOC community and show your creativity.