I am writing this post as a reflection on Participate module of Georgia Online Professional Leaning course. 
Being a student centered, connected educator is a process, an ongoing journey,  requiring us to act in our student's best interest, stop, reflect, modify the course and repeat as necessary.  Having taught in hybrid classrooms, I am not a stark newcomer to online education.  On the other hand, I am not a digital native either.  My journey as an online educator is in its nascent stage.  As such, I would like to follow my own advice:
At this stage, I am listening, learning, observing and collaborating. 

I am adding to my tool box by being a student again. e.g., enrollment in Georgia Online Professional Learning Course, Reflective Writing Club from @ONE   and Edublogs Teacher Challenges.
I am following the master educators including Kevin Hogdson, Shanaya, the Science Teacher and Samaj Shah.  Rather than reinventing the wheel, I can use their tried and true strategies such as math munch, Whole Class test  and Periodic table Game.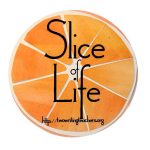 I have joined online communities including twitter and Connected Learning MOOC.  I am establishing digital presence by collaborating with peers by participating in Slice of Life. 
I am mentoring students across the continent for digital communities such as 100 Word Challenge and Student Blogging Challenge 2018.
The Participate Module has taught me that ideal digital learning communities (Ideal DLC) are not created in a vacuum.  It requires:
What have participate module taught me about empowering students? 
Let us look at my blog posts  for the module and my resources to answer this:  First, we need to talk about Netiquette and how rules of real world applies to digital world as well.
 Next, We should discuss digital safety and security. We will use this poster to talk about need for precaution, steps to take against cyber bullying and digital vigilance.
Acceptable use policy, joining a reputable DLC and collecting reputable digital resources goes hand in hand. Students can use the symbaloo to bookmark their web searches and use them later.  At this time, we will discuss giving credit when credit is due, creative commons and attributions and checking the resources.
Besides being an empathetic educator who practices being firm & fair, leveling the playing field for my students and getting to know them, I am planning to use strategies similar to Mr. Hodgson to entice the students to learn.  
The lesson that benefited me most was the Accessing Digital Learning Communities. 
Let us review this YouTube video from WebAIM to review how disability hampers access to the digital community.
ASD Introduction to Web Accessibility Video Transcript
After reviewing Web Accessibility in Mind (WebAIM) , I am more aware of making sure that I need to make the material (s) I create for my students meets the principles of accessibility guidelines: Content should be perceivable, clear and understandable; I should make sure to have assistive technology available so the students can have access to the material using all senses and they may access material (Operable & Robust). I used to have funky fonts and layouts.  Now, I tried to stay with fonts such as Vardana, good color scheme (No lime green text if possible) to aid my visually impaired student, so they can read the material without straining their eyes. 
What have I learned that I want to pass on from Participate module to my students & peers?